Pink Mama ~ Dustbunnie Dolls
Nothing here is available for adoption.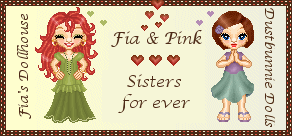 Pink is my first sister. I've known her for a couple of years now and I've wanted to be sisters with her for a long time but since she didn't have a site for all her dolls. I decided to help her out creating a site. She really needed a place to show off her creations and at the same time I "tricked" her in to becoming sisters. "I've updated your Sister-page, go have a look!" I guess she couldn't resist this little guy. LOL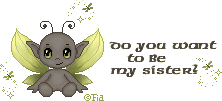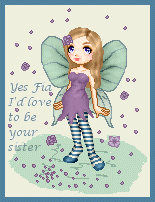 I got this gorgeous doll as a reply from her!



Pink is a very talented and VERY productive doller (her inspiration never ends and she's WAY faster then me LOL) who likes cheerful colors and who's fairies I highly admire. I really recommend a visit to her site! She's also a Danish blabbermouth and night owl that likes to keep this Swedish blabbermouthed night owl company during the night hours. LOL




Gifts I've made for Pink!
(Newest at the top)



Three impy-fied sisters
& her own imp
I just thought she needed a hug!

This is my birthday gift for Pink.

Since she's Danish I thought it would be fun to whish her Happy Birthday in her own language.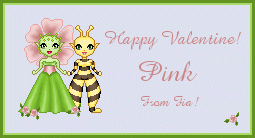 Gifts I've gotten from Pink!
(Newest at the top)





A cheer me up gift when
I had computer troubles! :o)



Look, it's me!
I got her for my birthday!

Me again!
Back to Sisters