Sonja is my third sister and she's the only one of my doll sisters that's a sister IRL too. Or well, a sister-in-law actually since she's married to my brother. It felt quite natural to become sisters-in dolls as well.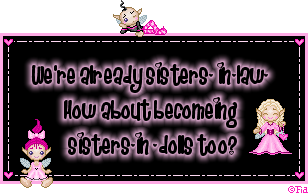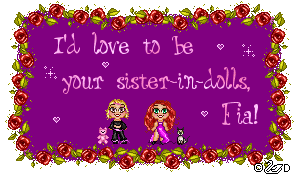 Aren't we adorable, all four of us?


You just HAVE to check out Sonja's dolls. She's got a very unique and almost painted, rather than drawn, style (Probably because she's an IRL artist as well) She's very talented with shading and details but what I admire the most in her dolls is how she's able to capture movement.