March 2
Oooops! I seem to have gotten lost in the word of simming again *blushes* so no new dolls from me right now (Don't worry, I haven't given up on dolls completely though. LOL)

I've received tree beautiful gifts lately!!! A "hug" from Pink *hugs back* , a St. Patrick's Day gift from Loopy (click on the links to see them) and finally a doll of me from Loopy as well. Isn't she absolutely gorgeous!!!!!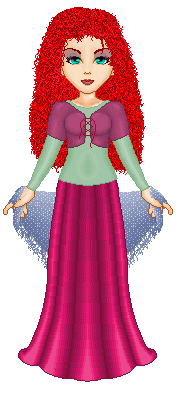 Unfortunately neither Pink nor Loopy have doll sites of their own. As you can tell by their work, they really should! If you want to see more of their beautiful dolls you'll find them in the Graphics Gallery at Simpixels & Graphics

February 22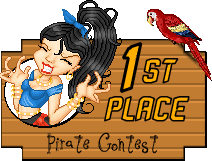 Yay!!!! I won 1st prize in the Pirate Contest over at Dhaling.com! And I didn't think I had a chance in the contest. LOL





I also got this cute gift from my friend Missy over at Simpixels & Graphics. It's me! Thanks Missy! (Older gifts and awards you'll find in the gift section and the award section)

February 15
Feels like a good day today! :o) First I won two prizes in the Gothic Fairy Contest at Lost & Delirious Dollz, both 2:nd prize in "Best Hair" and 3:rd prize in "Best Shading". Yay! Two of the contests I've entered are up for voting too. *keeping my fingers crossed*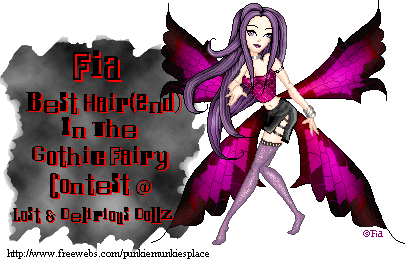 Then I got this wonderful gift from Steph! I really love this one and even more I love reason behind it. Thanks Steph!!!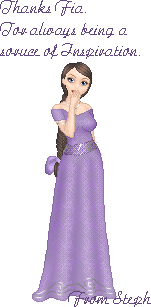 February 14
Happy Valentine's Day!!! I've made a little gift for all of you! Feel free to adopt!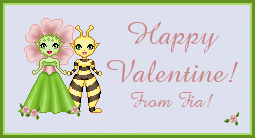 I've also gotten two more gifts! On is a special Valentine gift from Emily and the other is the doll I got from Simthia at the Simpixel Doll Swap. A red headed witch, dressed in purple... Could it be me by any chance? ;o) Thanks both of you!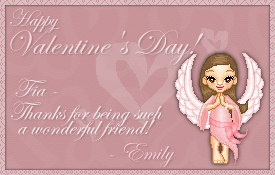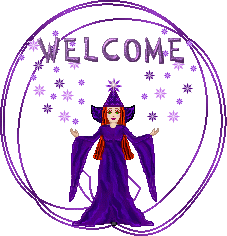 And talking about gifts, I felt like cleaning up the front page a little bit. You'll find all other gifts in the gift section. They're well worth looking at. :o)

February 12
More Valentine gifts! One from Sonja (do you recognize me by now?) and one from Porcelain Frog! Big thanks to both of you!

There's also a new doll from me, Ravena! I was lucky and got my friend Steph to spoil for the Doll Swap at Simpixels & Graphics and this is the doll I made for her. I hope she will like her! (no adoption, it's a gift)



February 9

Look it's me!!! It's a gift from my friend Pink! She makes wonderful dolls but she doesn't have a site for them yet. (You can see the at Simpixels & Graphics though) Thanks Pink!!!

February 6
Good news! I'm Site Of The Month at Lucky Gin. Thanks Gin!!! :o)



I'm SOTM at Lucky Gin!



I've also gotten three beautiful Valentine gifts! Thanks Emily, Steph and Lisa!!! :o) (Oh BTW, my "mind control" worked LOL, Steph has just opened up her doll site, The Unforgiven. It's well worth a visit. (On the other hand, that goes for all of them , click on the gifts to visit some great sites)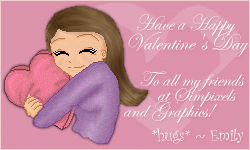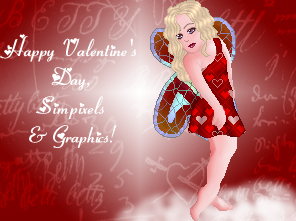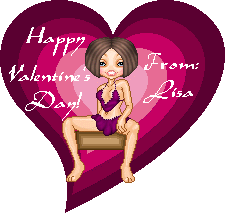 Less fun news, my ballerina never made it to the contest. The mail with her got lost somewhere along the way and I didn't find out until it was too late. :o( So now I need to find another ballerina themed contest for her. (Let me know if you've seen one lately)

February 2
Lots of tiny dolls!!!! This base is really fun to work with! LOL
Let's see, first we have a new contest entry in the Chubby Based edit at Lunar Eclipse (The rose doll in the couple above). Then I felt that she needed a bee-partner for the Valentine Challenge at Simpixels & Graphics The bee is up for adoption in Misc. Dolls and so is a little fairy I created (sort of inspired by the gothic fairy I created but hopefully at least a tiny bit more gothic LOL). And finally there's a doll of me on the same base under Fia-Dolls, which means that all my doll sections are updated this time.

I also got a Valentine gift from Ly, creator of the base I've used for this update. THANKS! Isn't she sweet?



(Click on the doll to go to her site)
January 30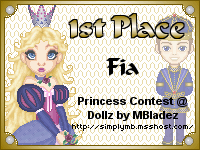 YAY!!! I won the Princess Contest over at Dollz by MBladez!!! *bounce* *bounce* *bounce* That's an award I really didn't expect with all the beautiful entries I was competing against. :o)

January 29
Finally a doll by me again! It's a ballerina for the Ballerina Contest at Dolls by Stacey. She's looking VERY different from that "Gothic" fairy right by her side, don't you think? LOL (No adoption, Sorry!)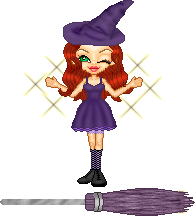 January 28
Look it's me!!!! :o) It's a gift from my friend Steph! Thanks!!!
She tried to create a doll that looked completely different from this one but the doll turned out to be a red-haired, green-eyed witch all dressed in purple and with the ability to brainwash her. She decided to name her Mind Control and give her to me. I can't understand why???? LOL

Steph doesn't have a doll site yet that I can link to but I'm sure she will soon (after all, my brainwashing skills are good) LOL (Please don't adopt her, the doll I mean, although I don't think Steph is up for adoption either. LOL)

BTW, I've been getting a lot of virus-mails lately to the addy I use for my site and for contest entries. It would help if you didn't store my addy in your address book since that's where the virus will find it if your computer is infected. (It both sends mails too my addy and then uses my addy as a fake "sender" when it's spreading the virus.) And of course make sure to have a good antivirus program and update it at least once a day.



January 26
I got a gift today from Mailen! Thanks!!!! :o) (Click on the doll to go to her site) Please don't adopt her, she is after all a gift.

January 24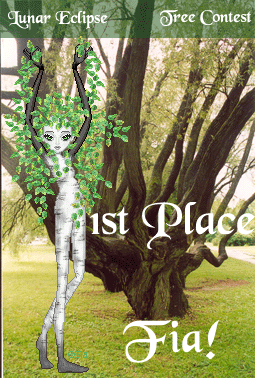 Look my Birch won First Prize in the Tree Contest at Lunar Eclipse!!! :o) I also won Most Original! Yay! (Since both awards look alike and are pretty big I'm only showing one of them here but you'll find both on my Award page.)

January 23
She's supposed to be a Gothic Fairy for the contest at Lost & Delirious Dollz The Gothic look was a bit hard to come up with since Gothic really isn't my style (I do own one single back piece of clothing though - a dress for funerals LOL). I HAD intended to use more black but I realized that I'd use a lot of my own favorite colors instead. But luckily for me she's a fairy and everything that might not be Gothic enough can be considered "fairy" instead. LOL (Sorry, no adoption)

January 22
No new doll today but a banner you can use if you want to link to me. Make sure that you link to the right URL: http://fiasdollhouse.just.nu/ and that the site opens up outside your frames. (Save the banner to your own computer, don't direct link) You can also use the blinkie if you like that one better.





| | | |
| --- | --- | --- |
| | | |

January 20
She's looking a tad bit disappointed, my little pirate doll, don't you think? I suspect she didn't really appreciate the treasure she's just found. LOL I just had to come up with a good use for this hilarious base.

She is (as you've probably guessed) another contest entry, for the Pirate Contest at Dhaling.Com so she's not for adoption. Sorry!

January 17
My most unique doll this far! (Or maybe ever?) I love trees so I just couldn't resist the Tree Contest at Lunar Eclipse. And this base was just perfect for what I had in mind (birches happens to be on of my favorites). I've realized that I've used A LOT of the bases from Dollz n Stuff. Love them! Anyway, I love how my birch spirit turned out and she feels very special to me.





I've gotten my participation award already
and the contest is up for judging



Unfortunately for you this doll isn't up for adoption but I've got a little surprise for you in Misc. Dolls. ;o) (What? You mean there are other bases I can use too??? LOL)

January 16
Good news for you!!! I've added a new section to this site, Misc. Dolls which includes dolls that you're allowed to adopt. I've added two dolls this far. (one you can see above) And yes, I love that base! LOL




Yay! My first award!!! Congrats me!!! :o)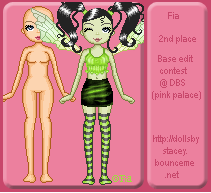 January 14
I won 2nd prize at the Pie Base Edit at Dolls by Stacey! I got my first award at my very first contest ever. Feeling mighty proud here! (Okay, I'm probably too old to be this happy over a "silly doll award " but I don't care. LOL)

I've also made a new doll of myself. Besides from the unique hairdo and the fact that I'm not QUITE that cute IRL it looks pretty much like me. LOL

Oh, and I'm actually working at some dolls that I will put up for adoption. (The doll of me is of course not for adoption

January 12
When I create skins for Sims I specialize in clothes from the Edwardian time period. I thought a dress like that would look good on the Adrina base. I hope you'll agree. :o) And your know the drill by now, she's for a contest (the Adrina Base Edit at Pixel Avenue), so no adoption this time either. LOL

January 9
I've found a base I just loved to work with. She's so sweet, soft and dreamy that I just had to giver her a nightgown kind of outfit and some bunny slippers. I don't even need to mention any more that she's a contest entry (and unfortunately non adoptable as the rest of them), do I? LOL She's made for the Atira Base Edit at Solace's Meadow

BTW, in case you're interested, we've started two new challenges at our Graphics Challenges Center at Simpixels & Graphics: "Let me inspire you" (doll challenge) and "Lord of The Rings" (themed challenge, includes, dolls, blinkies and any other kind of graphics you can come up with) You're all very welcome!

January 07
YET another contest entry. LOL This is for the "Limit my Palette" Contest at Joyful Girl. It was A LOT harder than I thought working with a limited palette (only 12 colors). But she turned out pretty okay in the end. And isn't the base adorable?

January 06
Yes, I know, I'm crazy about doll contests! LOL This time I've made a princess for the Princess Contest at Dollz by MBladez. Everything beside her hair is pixelshaded. It feels a bit odd for me as a Sims skinner to pixels shade but I like the way she turned out. (She's not for adoption. Sorry!)

And to make life a bit exciting, it's voting time for some of the contests I've joined. (See my contest entry page for more info) Since I'm still a newbie doller I don't hope for too much but it's still fun, fun, fun. :o)

January 02
Welcome back after the holidays! I hope they've been great! Guess what? I've entered in YET another contest. LOL The "Things with wings" at Dollz n Stuff. I've also decided to start showing my new dolls at the front page to make it easier for you to find them. (Sorry, this one isn't for adoption)

December 29
I've entered a doll for a base edit contest (Check her out in my Contest Entries section). Whish me luck!!! Hopefully I'll be able to get her in in time unlike the doll I started working with last night.

December 22
I've created a new doll and a new section of the site, Simpixel Dolls, Since she's made for a Challenge at Simpixels & Graphics

December 20
Guess what? The site is done! :o) It may LOOK very much like the old version (besides the fact that it's got more pages LOL and that I've moved the dolls) but trust me, there are a lot more going on behind the scenes (in the code) on this version. Now I just need something to fill it with too. LOL I still released it way ahead of what I'd planned. (And yes, it will be bigger than this in the future LOL)

Bad news though. The contest I just entered got canceled. :o(

December 19
Usually I would never dream of releasing a site that wasn't finished yet. But since I really, really want to participate in a contest I've found (and I found it a little bit late) I've decided to put this site up much earlier than I'd planned. It WILL grow in the future though even though I don't plan to have a big site. (My sim-site and my forum take too much time LOL)

This far I've only got two dolls on the site *blush* and none of them are available for adoption, one is of me and the other one a contest entry. :o)